Le mot du capitaine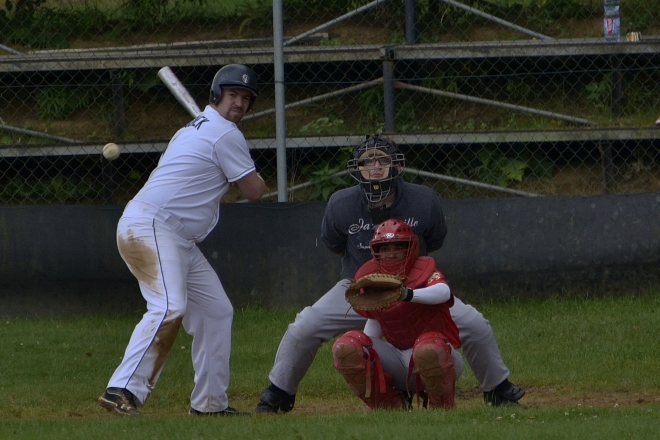 Le capitaine des Hedgehogs,
Sylvain Gaudnek
, qui a passé en 2015 le cap des 700 AB officiels sous le maillot des H's (record absolu de la ligue) évoque la nouvelle saison et les nouveaux challenges pour les H's ;
« La nouvelle saison commence avec des départs de quelques joueurs "piliers" de l'équipe (Gomes, Melmer, Sievi, Maramotti). Pour moi, le départ d'un joueur avec qui j'ai partagé le banc pendant des années et qui est devenu co-équipier, puis ami, sur et en dehors du terrain, représente toujours un challenge personnel. Les Hedgehogs sont comme une famille, une bande de potes pour moi et remplacer 4/9 du starting 9 ne sera sûrement pas évident. Heureusement, en dehors du terrain, l'amitié n'est pas rompue :).
Mais la nouvelle saison commence aussi avec une vague de joueurs de l'équipe junior qui rejoint l'équipe des adultes et ces nouveaux joueurs vont évoluer en tant que co-équipiers et je l'espère en tant qu'amis. L'intégration (qui a toujours été un point fort) est en plein cours et l'entraînement en hiver nous permettra de nous souder pour attaquer cette nouvelle saison en championnat allemand.
Personnellement, j'ai hâte de nous voir ensemble sur le terrain et donner 100% pour l'équipe et 100% pour montrer aux jeunes pourquoi cela va faire 15 ans que je joue pour cette équipe et partager le "love of the game".
Pour finir, j'aimerais souhaiter à mon ami
Helder Gomes
un grand succès avec l'entraînement et l'encadrement des jeunes!
Go hogs. »
Connect through a social network:
or create a new account here:
or
Already have an account? Sign in here: